Tomasz Greber — 26.03.2011 in
Quite inspiring example of music education occurred at NYC PS22. Rather unique – to me – interaction of experienced musicians with school chorus. Watch how Little Dragon's visit at PS22 went.
I'd love to see such projects – at least episodes of it – in polish schools. Anyone up for it?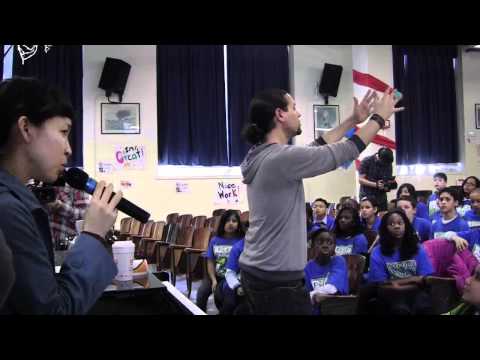 See original and something old but nice, for desert